Reservations and Information 775-557-2804
Accommodations
We have converted some of the ranch housing for use as seasonal rentals.
The Tack Room is a private cabin with a porch. It is located immediate to the Bath House which is about 15 steps away.
With a comfortable King size bed and single; it can accommodate a couple or a family with one child.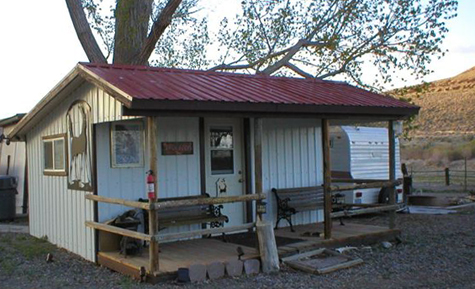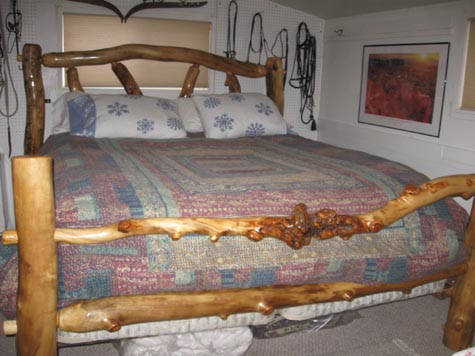 Falcon House
The Falcon House is a small cabin which has been cleaned up from its original use as a falcon's house! It is a 1 minute walk away from the Bath -ouse. The Falcon House is on the edge of the DMZ and is bordered by open pasture and a stream. From the porch, one looks south through the orchard and on to the great Black Rock Desert area.
Ranch House Guest Room
The Ranch House is currently the manager's quarters. With its own entry, the Guest Room offers two twin beds and a private bathroom. It is the favorite for winter visitors.
Meals
Meals are ranch-style. Bring the food you want to eat and we'll help cook it. Or, you can cook your own in our outdoor kitchen where there is a big sink to clean up easily. you can eat with us, too. We east mostly organic foods, heavy on vegetables and a variety of meats. If you want to eat with us, we would like that! Let us know your preferences, so we can have available what you like to eat. This is a ranch. You will be put to work in the kitchen or in the corrals, regardless of your age.
POB 269 • Gerlach, Nevada 89412
Please Call Us: 775-557-2804
Or Email: JB@IvesonRanch.com